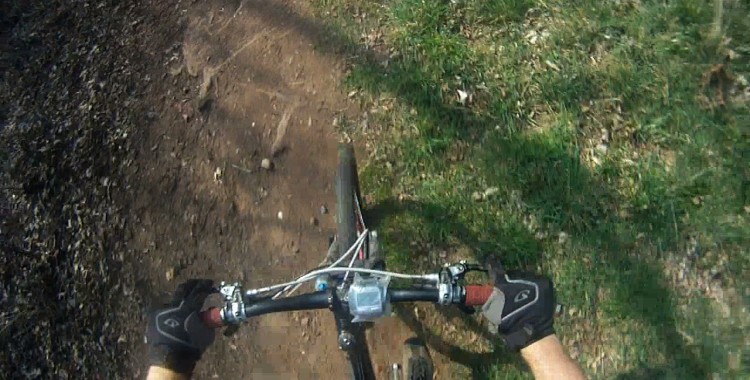 To a certain degree I wondered if there was much point in writing up this months mileage update but as these updates seemed have become less about the mileage and more about a monthly round up of my thoughts on cycling I thought why not a round up of more thoughts about not cycling.
This enforced break has shown me that yes indeed I truly love to ride my bike and not being able to has made me miserable. Having to find something else to do with my time and not just the riding time, 4 weeks off work sounds much better than it is, has reminded me that I do have several other hobbies that I have been neglecting. It's been fun making music again and getting back in the studio with Dave was very fulfilling. The lack of exercise has made me lethargic and I'm feeling fat. It might only be 1 or 2 pounds that I have put on but I feel crap for it. I haven't had late lie ins for ages before this and in the last week the only time I have been up before 10am is because I had a hospital appointment to go to.
I noticed this week that actually I have a few maintenance jobs to do on the bikes in June. Hopefully my arm will allow me to get to these ASAP as they are both brake related problems, one on each bike, so they need to be sorted. I also have the new handle bar for the Five that needs to be put on. In more arm related thoughts as it seems to be healing well, so I could be back on the bike as early as Monday 25th June.. that's my plan anyway. I think doing maybe 2 weeks of just commuting first would be a good way to start getting some fitness back and to see how the arm/shoulder holds up to being in the riding position.
In terms of my year mileage target, I'm clearly going to be way off the mark now. I might hit 100 mlies in June if very lucky and a couple of months of those sort of numbers is going to make it very hard to catch up. Shame really as I was really pushing on towards my target before this. Never mind though, nothing I can do about it now and in the long term better to have a longer break now so that I don't have continuing problems which ultimately will keep me off the bike longer.
May – 129 miles
April – 231 miles
March – 578 miles
February – 406 miles
January – 305 miles