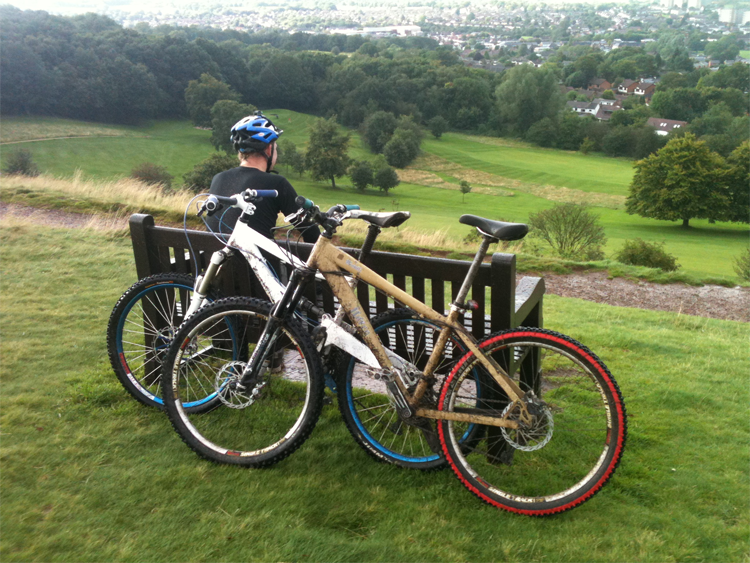 Wednesday night rides are back! It was great meeting up with Jim again and getting out for a blast straight after work. I really enjoy an evening ride and they had been missing from my life for too long. Jim couldn't quite believe at first that it was the first time we had ridden together since March! Which incidentally was his first ride back from his own injury, so I'm really hoping that this is the start of getting back to regular riding again.
We rode from central Birmingham up to the Licky Hills as the weather was looking dry. It was mostly blue skies but being the way our summer has been this year there is always the threat of rain. As it turns out, this again wasn't an empty threat. As we reached the top of the main hill in the Lickys and dived off Monument Lane into the tree's the sky went dark and it really hammered down. Fortunately though it was only a passing shower and as we stood at the top of the hill over looking Birmingham the clouds cleared to reveal a double rainbow over Long Bridge. As we had ridden the 10miles to get to the Lickys we decided that we would hang round there instead of passing through to Wesley Country Park  and so explored a bit more than normal. We got a little of piste for once and found a number of great little runs through the trees that certainly made for a much more entertaining and in parts slightly more technical ride.
Next week Sutton Park.