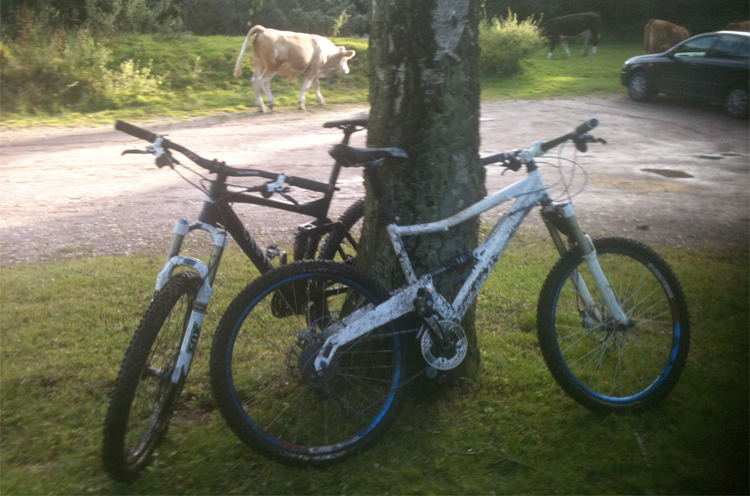 I jumped on the train last night and went to Four Oaks to meet with Ed and have a blast round Sutton Park. Ed had his concerns that it might be a mud fest but my trusty guide for the evening found a us a pretty good route avoiding the worst of the mud. Sure it was very wet but standing water is far more palatable than boggy mud. There was only one section that we made a hasty retreat on, I draw the line at hub deep! After a day of grey and raining it was also amazing that the sun made an appearance for the whole ride and if it wasn't for all the puddles you would be forgiven for thinking it was actually a fairly pleasant summers evening.
Every time I go to Sutton Park I'm reminded again that actually it's a far more technical ride than you think it should be. There are a lot of fast wide tracks that have huge deep run off gullies cut into the middle of them, loads of loose marbles on the surface and a decent selection of super slippery root sections. My shoulder generally held up well but when the going got a bit bumpier combined with all the little short sharp corrections you have to make over the slippery roots did start to take its toll.
Unfortunately the ride was cut short due to Ed noticing the loss of a drive side pivot bolt! He had been complaining of his heal hitting the chain stay earlier in the ride. As this was the first time he had ever noticed this happening its fingers crossed that it only fell out this ride and so hopefully no permanent damage has been done.