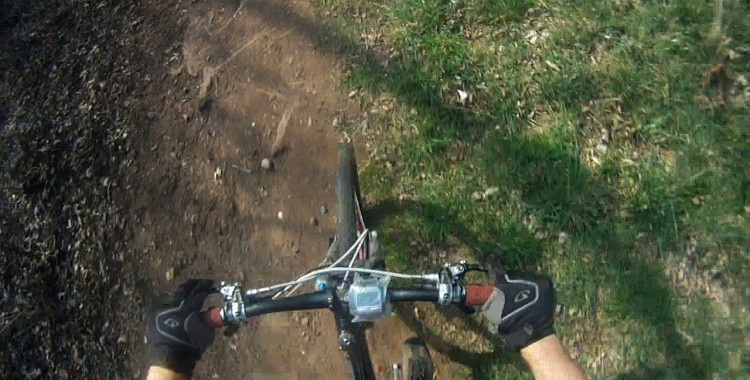 On the whole this was  a pretty disappointing month for riding. It started off well with an excellent trip to Cwm Carn at the start of the month. It was the first time I had taken the Five there and as if didn't enjoy that trail enough already, I enjoyed it even more. We also met up with a couple of mates from Cardiff who we hadn't ridden with before so that was nice as well.
From there it went steadily downhill. The week after I caught a nasty cold which meant another couple of rides cancelled, and although I really only felt properly rough for a couple of days I just couldn't fully shake it off. For about 4 weeks afterwards I still had a very wheezy chest and even the couple of hills on my commute had me blowing heavily and unable to get my breath back. This then culminated in a bout of food poisoning which had me camped out in my bathroom for a week and suffering from dehydration. It meant that during this whole period I didn't get out once for a real ride. I had planned to test out some of my bike packing gear and cook dinner on the hill one evening after work but unfortunately I think I have lost the opportunity to do that now due to the lack of light in the evenings.
What's that? Yeah I can hear it to, that's the feint sound of the smallest violin in the world…
One positive to take from this month is that I got a new rigid fork on the P7 and that I really like it. I like how the bike handles, the lighter front end makes the steering very light and generally the bike feels better on the road. I'm really enjoying the lack of "squidgy" when pulling away at the lights. To start with it was a bit teeth rattly but since slightly lowering the pressures in the front tire I have not had the feeling I was going to loose my all my fillings by the time I reached my destination.
Lets hope for better riding next month.
September – 211 miles
August – 207 miles
July – 69 miles
June – 6 miles
May – 129 miles
April – 231 miles
March – 578 miles
February – 406 miles
January – 305 miles