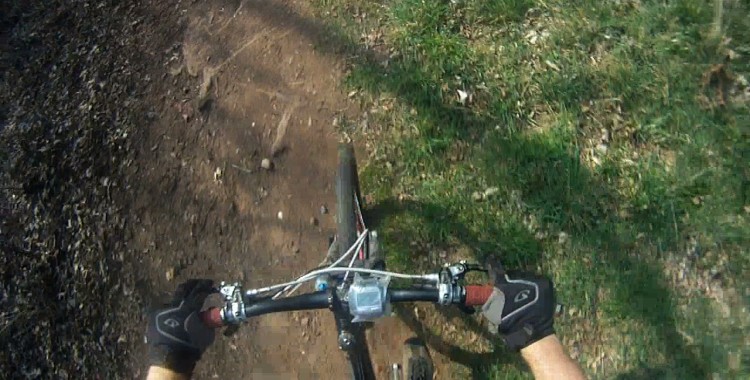 At last I can write a monthly update and be happy about it. October was truly the month I got back to it, having managed to get in 3 midweek night rides and 3 weekend rides. Predominately I have been out on my own but I did manage one night ride with a mate who has recently got back into biking. He seemed to enjoy it so hopefully that's a new regular riding buddy.
I had one very good night ride which was actually in the worst weather I have ridden this month but it reminded me of some of the reasons I enjoy mounting biking. Getting up into the Licky and Clent Hills on a cold damp night means there is no one around, I think during the whole ride I saw 2 dog walkers. I enjoy the isolation, the feeling of being away from the rest of the world and knowing that I'm the only one who is going to get me home. Of course this isn't really true as civilisation is actually pretty close but you do get the sense of being in the middle of no where. The weather was pretty crap but I often enjoy a ride more when "you shouldn't be out there". This particular route is fairly hilly, as hilly as any route in the Midlands. Over the 18miles there is roughly 2500ft of climbing which is a decent blast for a Wednesday night. I love a good hill climb and I was feeling strong this ride so every thing came together just right for me.
Last weekend I got in what felt like "the first ride of winter". Cold but clear with a bright low sun. I'm really looking forward to riding in those sorts of conditions for the next few months. Sure there will be rain and the grey but there is nothing like getting out on your bike on a cold, crisp weekend morning and spending the day cruising about. I'll hopefully be adding the route I did a anew one for the routes section of the site.
In terms of maintenance I popped down to tool club and finally got the crown race swapped on my Fox fork. I can now interchangeably use the rigid or the suspension fork on the P7, depending upon what I want to do on that bike. Snapped a spoke on the Five which is annoying as the wheels set really isn't that old. I'm guessing it happened during a small root related incident last weekend but I didn't notice at the time. Also replaced my large chain ring on the P7.
On the whole a good month for riding and fettling. Lets hope that November lets me push on and I don't get any more niggles which get in the way.
October – 316 miles
September – 211 miles
August – 207 miles
July – 69 miles
June – 6 miles
May – 129 miles
April – 231 miles
March – 578 miles
February – 406 miles
January – 305 miles