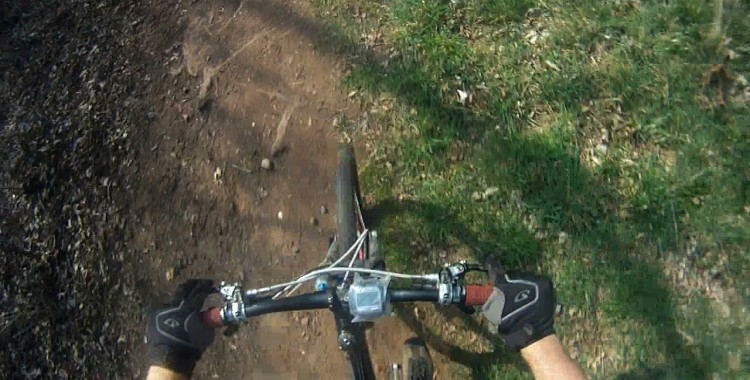 Mostly a great month of riding. The weather has been crap, but I have still got out almost every week for a night ride and some sort of weekend blast. I have found that my weekend rides have been a lot shorter than I was doing at the start of the year but this has not been a bad thing. Since concentrating on just riding and not trying to do lots of miles to get fit I have found that I have got quicker and I think I'm just plain old enjoying it more. I tend to get a bit obsessive about things sometimes and I think that to some extent I had forgotten that I ride for fun not to get fit. If that happens in the process great, but its not like I'm really training for anything in particular so why worry about it?
Interestingly (for me) I think this more relaxed approach to mileage has actually improved my "performance". As I'm not worrying about having the energy to hit 60-70miles I'm riding harder over short rides. This has improved my leg strength, my ability to deal with lactic build up, my ability to recover and not getting out of breath. I don't have any figures to back this up of course but I feel different to how I was. My climbing has got considerably quicker as I find it less comfortable to spin up hills now. I tend to use a higher gear and I'm enjoying pushing against the climb, although I'm not totally mashing the cranks; you have to draw a line somewhere.
Last Friday saw my first return to Cannock since  I broke my arm there last May. I really enjoyed it and I think is probably the best ride I have had there. I was in good company and conditions were pretty much perfect, another dry, bright but cold winters day. The trails were fairly firm with only the odd slightly muddy patch or large puddle. The small puddles were frozen so they didn't bother us at all. It was a actually good to finish a ride and not be totally covered in crap which has become a bit tiresome of late. I took some good photos as well which made me smile. A big thanks and pat on the back has to go Chase Trails who build and maintain trails at Cannock. They have clearly done a lot of work since I was last there and the trail is so much the better for it. The extra armoring and rock jumps in the rollers section at the end of Follow the Dog leaves you with more smiles than ever; exactly the way you want to finish any ride.
November – 383 miles
October – 316 miles
September – 211 miles
August – 207 miles
July – 69 miles
June – 6 miles
May – 129 miles
April – 231 miles
March – 578 miles
February – 406 miles
January – 305 miles