In terms of things bike related it's been a very busy month for me. I have commuted all month and managed to get out on 3 evening and 3 weekend rides. My fitness was far better than I thought it might be and actually I find myself at that place again (after an enforced layoff) where I'm feeling that the rest was probably the best thing that could have happened to me. I have been able to  push harder than ever, riding the Lickys with a chain ring 4 teeth bigger than normal and finding it actually pretty easy. I also discovered that I enjoy road riding but I won't go on about that too much as I already have.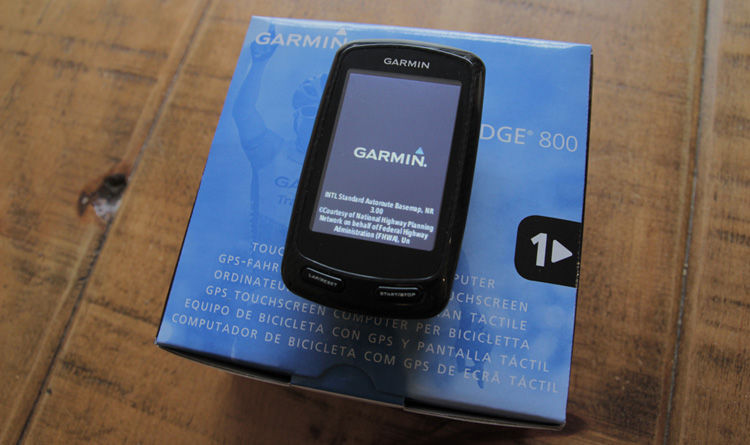 My newest bike related toy also arrived this month in the shape of the Garmin Edge 800. A few weeks ago I wrote a few thoughts about it but having had it a few weeks, I have now had time to give it some proper use. In short it's awesome! My friend Sean was bigging it up before I got one saying it was the best bit of extra bike kit he had bought. I thought this was possibly over egging it but I got his point. Two weeks in and actually I completely understand where he was coming from. The turn by turn navigation has been great these last weeks while I have been riding unfamiliar roads and doing new routes. Getting lost or way finding has been completely removed from my thought process which "frees me up" to just ride and peddle and enjoy what I'm there to do. I follow the line or directions and I get to where I was heading for. What more do you want? On top of that it has been great to geek out over stats and I'm enjoying being able to use the heart rate monitor again to get an insight into really how much effort I'm putting in rather than just how I feel. I won't go on any more here as I foresee quite a few posts about the Edge 800 in the coming months.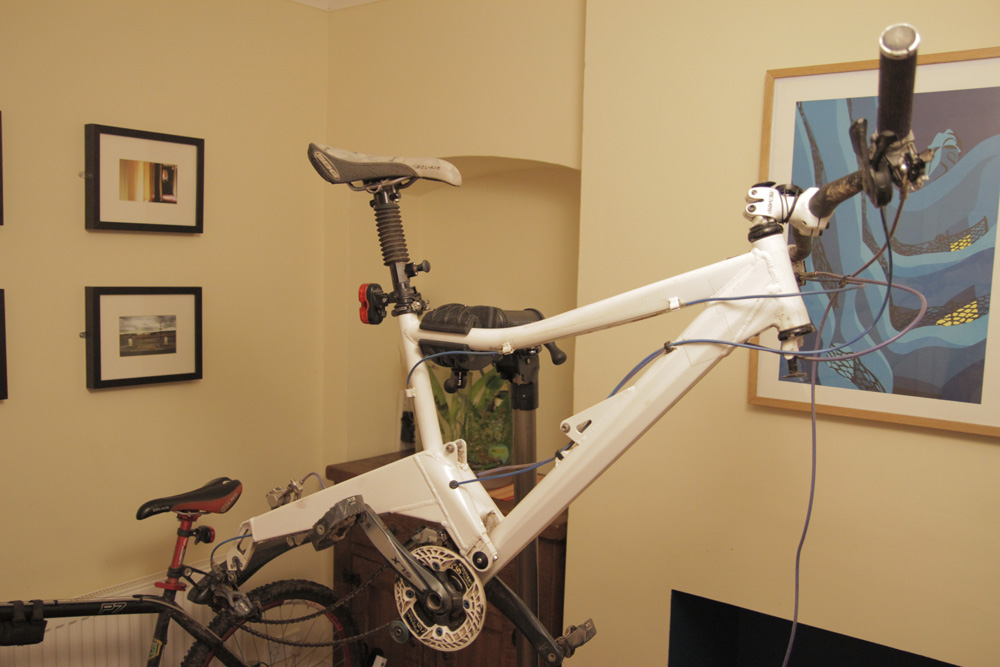 I have done loads of fettling this month; its almost the end of winter after all. It started off with with stripping all forks and suspension off the Five to go off for a service. I haven't done anything approaching a proper service on them at all in the last year and felt that after such a wet summer and winter that it was time to give them a bit of TLC. I sent them off to Loco for the full works a couple of weeks ago and should be getting them back next Tuesday. I'll write up then, a bit more about what was done and the shiny gold upgrade that I decided to go for. 😉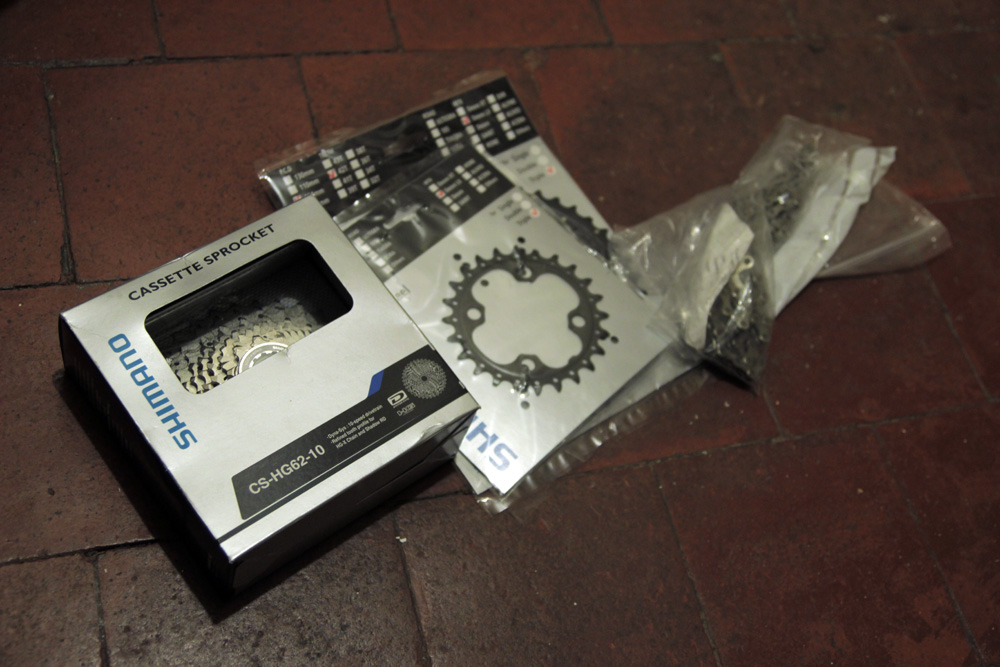 Wednesday's ride report mentioned that I had a fairly major mechanical involving the loss of 2 chain ring bolts. As the middle ring was totally foobared by the incident I was left a little stuck in terms of getting to work on Wednesday. I ended up putting in a spare middle ring that I had on the crank set but unfortunately due to the wear of the chain I wasn't actually able to peddle on that ring. This meant there was some real manning up to do grinding out the big ring to work and back. As I had already known that the drive chain was worn out, I had ordered the chain, cassette and chain rings that I needed. The chain and cassette were in my possession already but not the chain rings. In some massive stroke of luck the chain rings arrived at work Thursday afternoon. Thursday evening was spent swopping out the old drive train and putting on the new. I now have a sparkly new set of gears that feel great to peddle on. It's almost like having a new bike.
February Stats
Distance: 330 mi
Elevation Gain: 14 789 ft
Time: 26:02:34
2013 Stats
Distance: 330 mi
Elevation Gain: 14 789 ft
Time: 26:02:34