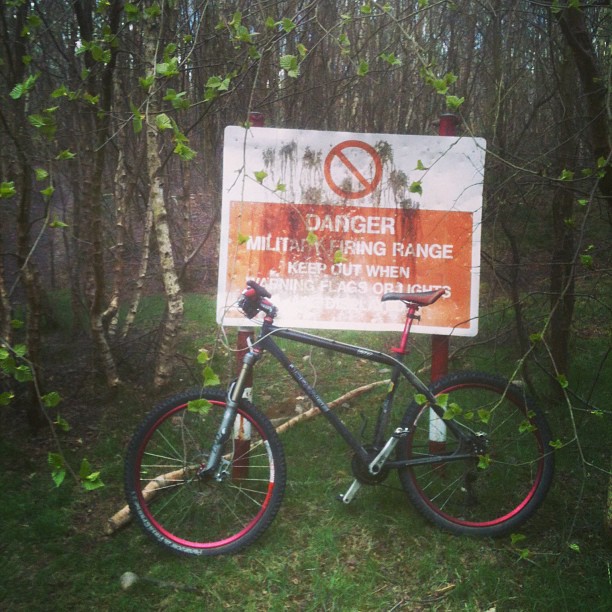 Just a quick one really to say I took an impromptu run on the bike after work on Friday. I hadn't really planned to do it… not for definitely anyway but as it was shaping up for a nice evening I thought I may as well go for it. I have had planned for a while a new route in Lichfield. It still goes through the general area of the Hopwas loop, but ends at Blake Street station instead of going back to Lichfield city.
The first part of this route was slightly disappointing as it goes through a new housing estate that isn't marked on the OS map I used. After you are through this bit though the route gets a lot better and arguably preferable to the Hopwas loop. I spent some time exploring the woods, as I hadn't really bothered before and was rewarded by finding a few cheeky lines that have been cut by some devoted souls. Thank you trail fairies. Generally speaking it was shaping up nicely but there is certainly some work to do before I share it.
In other news I put the the suspension fork back on the P7. It was great to ride it again in this configuration and I think I might keep it like this for while.