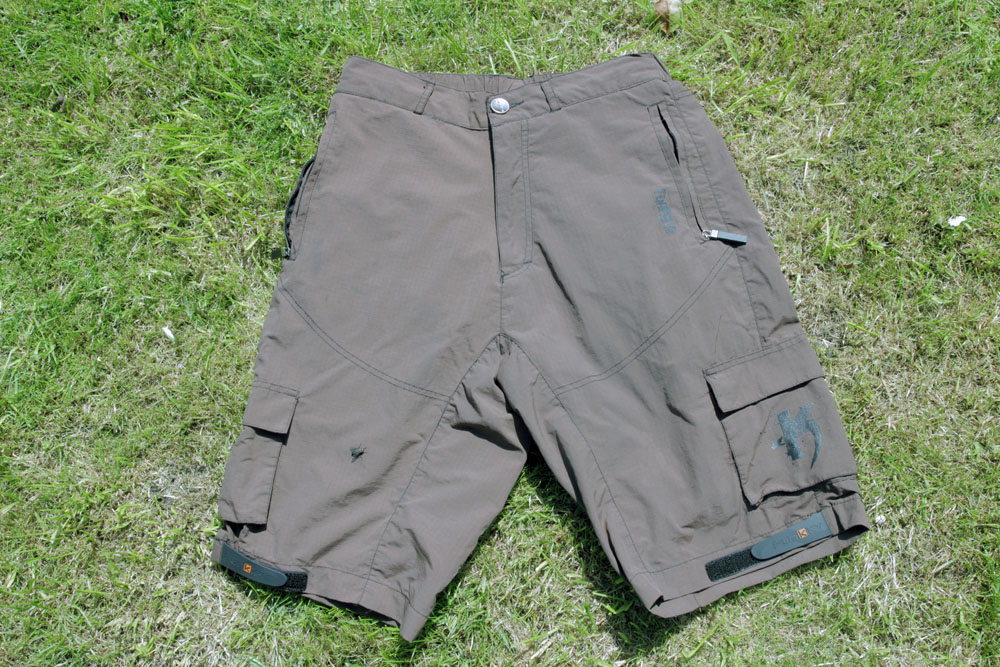 Recently I had bought a load of new cycle clothing. In terms of shorts this was because I have actually worn out both pairs of my 3/4 length Endura shorts. One has totally worn through the seat and the other are almost see through. I have had a lot of miles from those shorts but I have also had to do a lot of running repairs so I decided that I would try a different brand this time round. Also for a couple of reasons I wanted to try something different in terms of style.
Firstly I didn't want 3/4 shorts as they are a bit of a pain to wear with knee pads and as I'm wearing pads for almost every ride now this has gradually become more and more of an annoyance.
Secondly I have always had either proper water proof shorts or non water proof cotton based shorts. The problem with this in the UK climate is that you end up wearing the water proof shorts an awful lot. In the rain fine but when it's not raining but has been, cotton shorts soak up the water far to easily meaning you wear the water proof ones. As this seems to be the majority of the time you end up wearing out the more expensive water proof ones quicker than I would like. Cheaper splash resistant shorts could end up filling the gap between dry and damp weather clothing.
I got these from Chain Reaction for £36, having the choice of either black or brown. The version I bought didn't come with a liner (I have loads of liners) but I believe there is another version of the short that comes with a "boxer short" style padded under short. They are medium length, ending at just above the knee with a Velcro adjuster. There is a draw strong waste with an elasticated rear band which ensures a good fit but there are also belt loops if that is your preference. There are 2 front zip pockets as well as 2 lower front Velcro pockets. Additionally there are a couple on the rear but I would never end up using those.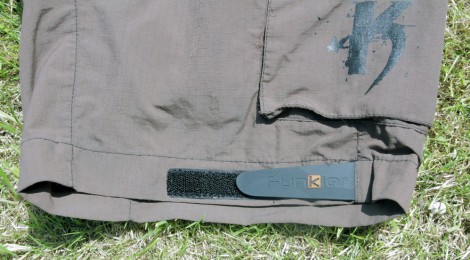 These sorts are really light which makes them not only comfortable but also cool as they vent very well and after washing they dry very quickly. They are semi water resistant so when splashing through puddles the water beads nicely and runs off, even the mud seemed to slide off the surface quite well so the moisture wasn't soaked up. I'm not sure they would do so well in heavy rain but as I already mentioned they dry quickly. Time will tell if they stay this way or if repeated washing and wearing will take the sheen off.
In terms of sizing I normally wear a 32″ in jeans and the medium is a great fit for me. I don't need to pull the draw strings tight at all as they just fit. For value for money we'll have to see how these go but a starting price of £36 is not too bad. Clearly not cheap but not that pricey either. The seams seem (see what I did there…) quite well stitched however there is only a single line of stitching around the inner leg which is where I would expect the first seam to go. I mentioned the fabric is light so I'm hoping that it won't wear though in the seat area to quickly. I suspect though if you got them caught on anything spiky; large thorns… barbed wire… etc. then it wouldn't take much for them to rip.