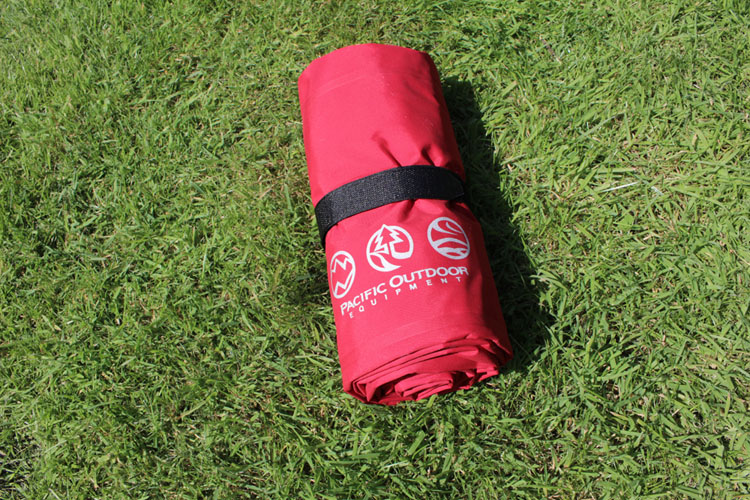 I have had this review ready to go for a while now but just wanted to get a few more sleeps on it first. Unfortunately in the mean time it seems that Pacific Outdoor have gone under. I was considering if it was worth publishing this review at all but as there is a fairly healthy second hand market for this type of gear, I thought there was probably still some value in it. I read that Hyalite Equipment are selling what amounts to re-badged versions of the PO gear with the Adventurer AC Long looking pretty much exactly the same.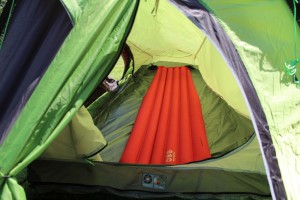 Decent sleeping mats seemed pretty expensive to me for what you get and I questioned for a while if I really wanted one. As if reading my mind up stepped Sport Pursuits with another set of bargains and I was faced with a full length Pacific Outdoor Adventurer AC for £30; about half price. I jumped at it deciding that yes, definitely, 100% I needed a light weight blow up mattress…
The mattress comes in stuff bag for easy packing and weighs in at a respectable 680g. It takes about 12-15 breaths to blow up and as I suffered no dizziness I can't have really been trying to hard. The valve seems of decent construction and the material seems fairly hard wearing although not particularly heavy duty. It punctured once but after using the supplied repair kit it has not punctured again and the repair has held strong. It has a taper at the feet end to reduce weight but nothing that you notice in the comfort stakes.
In terms of comfort once I had it up to pressure it was fine. I suspected that only laying on either your front or back would be comfortable but lying on my side was surprisingly good too. I thought I might feel the floor through it with all the pressure on smaller area but didn't. I have slept on it quite a few times now and have no complaints. I tried a few times to get it folded and rolled into the same shape as it came but failed. I've always managed to get it back in the stuff bag though so it wasn't all bad.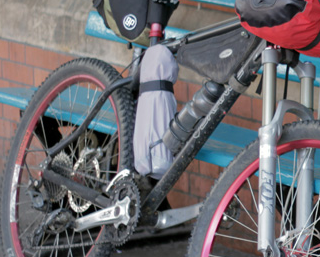 For the trips I have used it on already I found that it slipped perfectly into a bottle cage on my bike, fitting against the seat post. I used a Velcro strap just to be sure it wouldn't fall out.
For a bikepacking pleasure cruise type trips I would almost certainly be taking this every where I go. When riding lots of miles I certainly believe that good sleep is not over rated. However if I was racing or wanted a super light set up then this would probably the first of the luxuries to go.