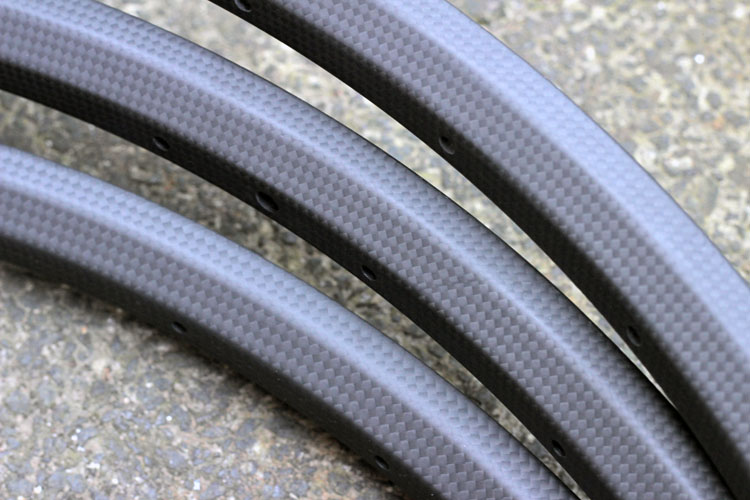 It's going to be a while before I can give the Light Bicycle Wider Carbon 29er Rims a fair review but I thought it might be useful to write up a short post about my first impressions.
I ordered the rims and bottle cages on 2nd September, they shipped from China on the 14th, arrived in the UK by the 17th and I finally had them in my hands on the 26th. The lead time was longer than was suggested on the web site seemingly it took 10 working days not 5.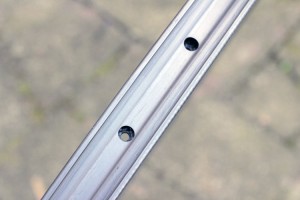 The second delay was because of UK customs combined with the farcical Parcel Force situation relating to paying your import tax. You can track a parcel across the world in minute detail all online and you can pay your tax online but to get the reference number you need to be able to pay the tax online you have to wait to be a sent a letter. That's right an actual letter, that contains the invoice and all important reference number… that you then type into a web site to make your payment…
Dealing with Light Bicycle was a good experience. I had responses to my emails very quickly and I felt like they communicated with me at all the relevant points in the process in a adequate manner. They seemed like nice people to deal with and I even received a greetings card from them in the package as they were celebrating the Mid-Autumn Festival. What a bunch of thoroughly nice people.
My total order was 2 carbon water bottle cages and 3 Wider Carbon 29er Rims. I ordered everything in the Matt 3k finish.
The water bottles were advertised as 25g and both weighed in at 23g.
The rims are advertised as 390 +/- 10g and came in at 399g, 404g and 405g.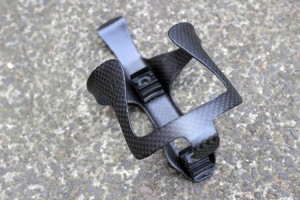 The ERD is listed as 603mm but Chris and I from Birmingham Bike Foundry calculated all three rims to be 596mm (diameter measured at 592mm). I'm glad I waited to measure them up as this certainly would have been enough for the spokes to have been the wrong length if I had relied on their information. This is massive difference and I'm wondering if the 603mm listed is a error or if they have changed the mold/process but just haven't updated the site yet. The 3 rims I have are all very consistent in size though, with there being no more than 1mm difference in the diameter measurements.
They feel extremely stiff not even built up. I remember my 26er Alu rims that I built for my full suss feeling far more flexy before they were laced. I think they should be very easy to work with as they are so true already, fingers crossed anyway. The finish looks really nice but the weave pattern is not completely even all the way round. Generally I'm happy with them and I'm really looking forwards to getting them laced up and testing out the ride.