Last year has been an extremely good year for riding. Not just the amount I was able to do and the great weather we've had to do it in but also how varied it has been. The year didn't start off like this though as I was nursing a broken rib for the whole of January that I sustained in a crash at the end of December 2012. I started the year with a few goals in mind.
Hit 5000 miles ridden.
Take part in a few races to see if I enjoyed it.
Give bikepacking & wild camping a proper go.
Given the fact I now only had 11 months to get my 12 months of riding done I thought my goal of 5000miles was a no go before I had even started. As it goes it all turned out alright as my list of 2013 stats below shows.
Distance: 5,056mi
Amount climbed: 325,173 feet
Time riding: 17 days 3 hours
Heat map: http://www.strava.com/athletes/711532/heatmaps/16f9f0f6#7/53.52398/-2.26318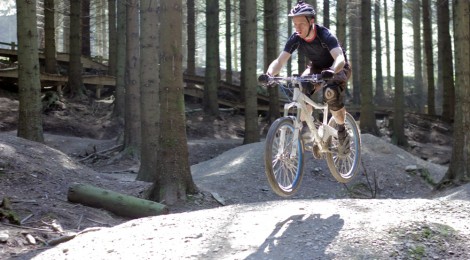 I had a number of trips away with mates, including the Isle of Man, where it was just all about having a burn and getting RAD BRO!! on the full suss. Then the snow came which made for mixed enjoyment if totally honest but it was the first time I have ridden with someone skiing. 🙂 I had my best ride around a trail centre in the shape of the Beast at Coed y Brenin. Confidence was high and everything was flowing like never before. Martin who is normally the quickest guy I ride with was struggling to drop me on the descents which was almost a first for me. I feel like this was actually a bit of a water shed moment in that I think I have taken a step forwards in my skills this year. I still feel I would like to get some skills coaching but I feel I would certainly be starting a different place to 12 months ago.  These trips tended to end with many ciders and much boys away from their girlfriends type activity. Not really that much to be fair but I'm trying to not sound old. The latter half of the year became a lot more about getting the miles in and very long days in the saddle. I tend to find that when left to my own devices ie. when I ride on my own I will always opt for riding all day and getting out into the middle of no where. I think the solitude as really started to become my friend. I guess a product off living in a suburb of the UK's second city.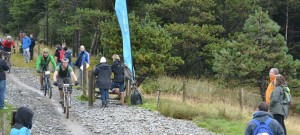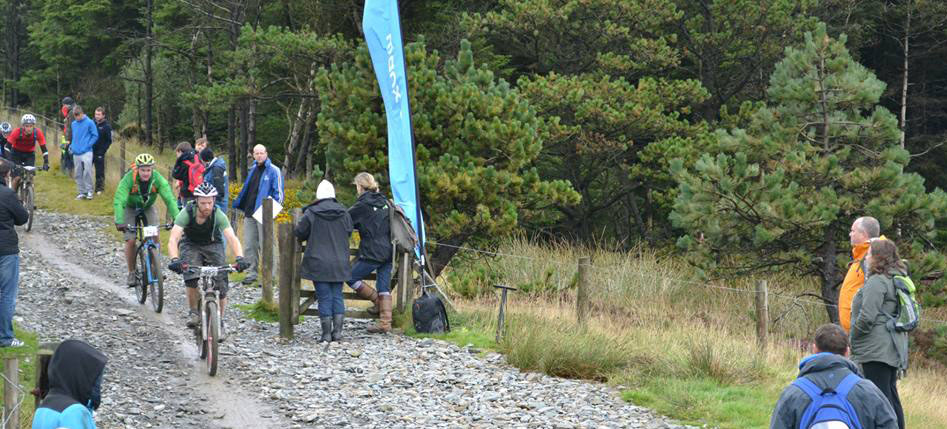 I dipped my toe into racing a couple of times this year; The Isle of Man End to End, The Rough Ride (not strictly a race but I treated it as such) and the BearBones200. I enjoyed really going for it and decided that in 2014 I would attempt a "full season". I'm certainly more suited to the endurance end of things rather than traditional XC and so I'm mainly looking at doing 12 hour, unsupported racing and ITT type events and routes. I have put together a list of what I'm aiming to do although some of these have changed already. 24 hour had always been high on my list and maybe I'll try it but after doing the BearBones200 I've come to realise that I think my interest lies more in point to point than round and round the same 8miles. There is something about being in the middle of no where with just yourself and the bike to get you out of the "mess" you are in that really appeals.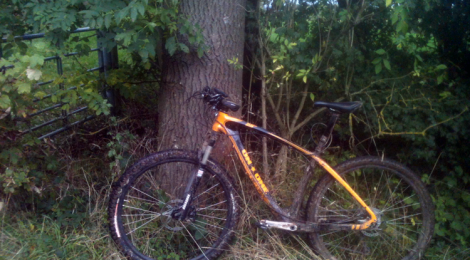 With this came the decision that I wanted a bike to race on. The P7 is just so heavy and a 140mm fork is massive for what I want to do. I had been eyeing up a Carbon Chinese 29er import when On One started discounting there Lurcher stock at crazy prices. I picked one up and spent a few months building it. It was my first step into 29ers and I'm actually really happy with how it rides. It's so much lighter than my other bikes and the more forward geometry really makes climbing a joy. It's not as racy as some but as I'm intending to be on it for many hours at a time I think a slightly shorter top tube and more comfort will be of benefit. I find that the bigger wheels are very stable and the roll over effect does play a larger part than I imagined it would. This is particularly noticeable on the flat and even more so when the bike is packed with luggage. I also built my own wheels going for light-bicycle carbon rims laced to DT Swiss 350 hubs. They are the first very stiff rims I have had and took some getting used to. At first they felt very unforgiving and harsh. As I got used to this though they weren't harsh any more and were just very direct. There is never any feeling of deflection through the rough stuff and when the bike is packed up with bikepacking gear you don't get any flex stepping off rocks. I still need to get the fork set up just right but that's getting better all the time. I'm finding that running it a bit harder then on my other bikes seems to suit me. I guess maybe less travel has a part to play in this? Not sure really.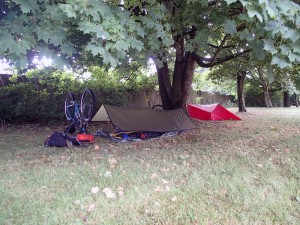 I feel that 2013 was the year I really got into bikepacking. I moved from small tent to tarp & bivi bag which for me has been a good move. Not only is it far lighter but there is something about the roughing it that I really like. Waking up and being able to look straight out into the world instead of being in a bubble really adds to the feel of wild camping. there are more options depending upon the space you have. The Alpkit Rig7 that I have has loads of mounting points for pegs and lines so you don't actually need to use the whole tarp if space is tight. It's much harder to be this flexible with a tent. The tarp also seems to dry far quicker and even if you don't get it dry before you have to pack, it's loads easier to dry at home thrown over the banister. I have recently bought some poles from Stu at BearBones and this is going to give me even more options in future than having it slung over the bike. I also finished off my luggage finally getting my hands on a frame bag. I went with No Logo Bikepacking custom option as they seemed to offer the best trade off between quality and price. I would have loved a Wildcat bag as these really are the Rolls Royce in the market and it would match my handle bar harness but the extra cost was difficult for me to justify.
I made a few bike related videos this year which was enjoyable (see below). I would have made more and done a year round up but sadly the drive I do my video stuff on died and recovering the data has become problematic. I don't think it's lost forever, but it's certainly lost for now.
Isle of Man March 2013 from Composite on Vimeo.
Spring Snow from Composite on Vimeo.
Bikepacking Shropshire (May 2013) from Composite on Vimeo.
On the whole a decent year. Lets hope that 2014 continues the trend.