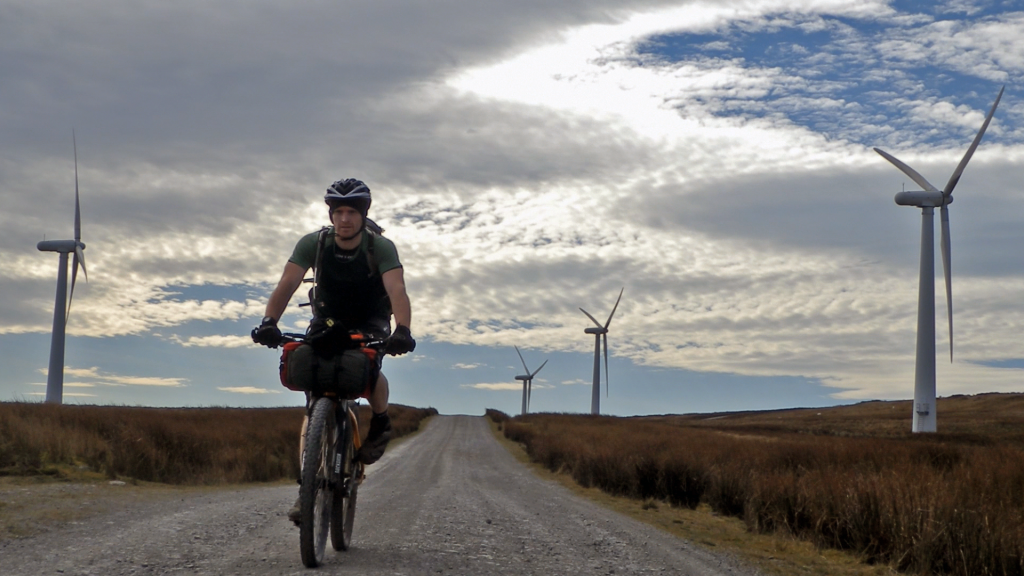 Well March has been a busy month of bike related activity.
Lots of riding done even with a week of man flu holding me back. Strangely it hasn't felt like a month of loads of riding but 564 miles is clearly nothing to be sniffed at. I guess it was all just great riding so it flew by. I had a really nice ride out to Evesham which felt like the first ride of summer. I stopped in at the Word of Mouth Cafe for lunch, which I would highly recommend. Nice sandwiches, tasty cake and friendly staff.  I also started riding the full suss bike again this month and it reminded me that riding should really be about having fun and not always about training. It's been great to just ride in the sun and not worry about pushing hard or heart rate zones. I'm 3/3 in the bivi a month challenge although this months trip was actually a bothy stay. This was the first time I have stayed in a bothy and I would happily repeat the experience. It is a bit different to doing a bivi and has a slightly different dynamic but you still have the same feeling of being out there and it was great to sit in front of the fire all evening. I made a video from this outing, that was I was really happy with. I feel I'm getting back into doing them again and the standard was certainly better this time.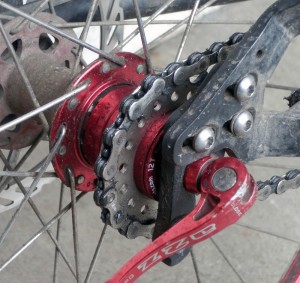 I was some what forced into a load of fettling this month although the eventual out come was completely of my choice. The Captain finally eat through it's drive train and instead of replacing it all (I needed a new rear mech as well) I decided to go single speed. I had to have a couple of goes at getting the right ratios but at £5 for a sprocket it wasn't a huge investment. Putting the rigid fork on and taking off all the bits needed for gears has made the bike so much lighter improving the handling no end. The skinny tyres are also a massive win as I feel like I'm just floating along now on the flat and I love the effortless acceleration from a standing start. I'm really liking it and have no regrets what so ever.
I got a few more reviews posted for the Alpkit Stem Cell bag and the Woolly Shepherd Boot Liners. I have used the Revo some more now and I'm still fairly happy with it but won't review for a while yet. I have ordered the Sinewave Revolution as well so I'm one step closer to getting my dynamo set up complete. The Revolution was dispatched really quickly and I can't fault that at all but that was on the 21st March and it's still not here. Maybe it's stuck in customs and the UPS tracking hasn't updated? Who knows? Watch this space I guess.
I have felt that my training has been going quite well. I have been hard at it on the intervals front doing 2 MAX effort sessions a week. I ditched the 85% sessions as I didn't feel they were really pushing me in the most efficient way. I'm still doing 1 core work out a week and 1 upper body weight session. I have stopped being so strict with my diet and although my body fat loss has slowed down, I do feel that I'm not only training better (with quicker recovery) but also my mood is much better. When I say I have been less strict that basically equates to not logging everything I eat. The reality is though that Monday to Friday I'm still fairly disciplined mostly only eating my 3 meals a day (no snacking) but weekends I tend to eat what I like (within reason). I think this is working for me and I feel fuelled enough for the long rides and not like I'm struggling to eat back my calories. Also it means I'm not feeling guilty about going over a calorie limit. I think I maybe got a little obsessive about it which was then making it harder to actually keep to it. Being more relaxed and remembering that the real goal here is to be a better cyclist not be ripped has helped. Being properly fuelled to ride and recover quickly is far more important than worrying about carrying an extra 3-4lbs in body fat. You can be as lean as you like but if you don't then have the energy to ride at your best then it's completely pointless.
Stats wheel for March below, courtesy of Velo Viewer. Interactive version.