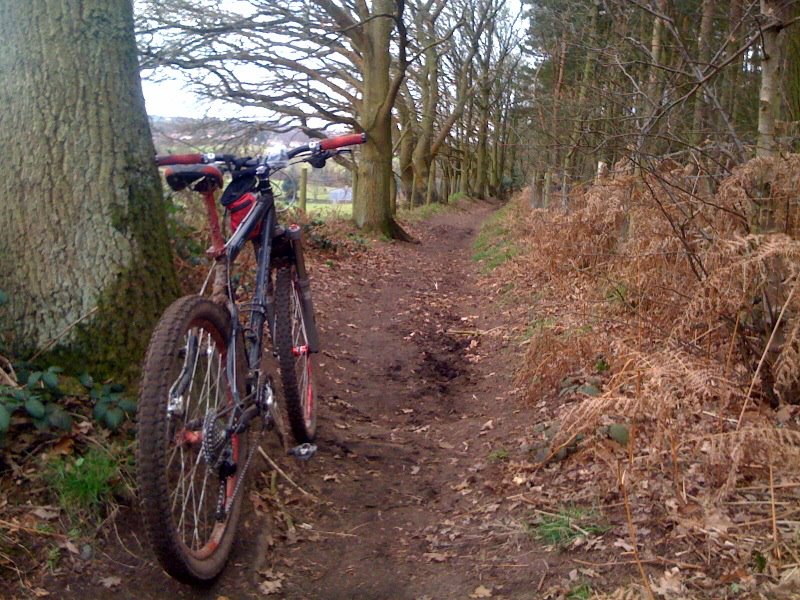 Distance: 56.2 miles
Elevation Gain: 4,159 ft
I have been getting a little bored with my "normal" long loop. It is pretty much made up of the all the shorter local loops, that I have put together over the last 18 months. I had exhausted the small loops so trying to add in any alternative sections has been difficult. A few weeks ago I planned out my route for my first bike packing trip, the majority of which will follow the little known Midlands mountain bike trail which starts in Kinver and ends at the Welsh border. As I want to ride out of the house I knew I would have to plan my own route that would get me from Kings Heath to Kinver. I made this plan by simply looking at the OS map and plotting out the "nice looking" bits of bridle way. Although this has served me very well in the past, I thought that I should at least give it a once over when I don't have the bike packed up with gear. Last Saturday I decided to ride the route, fingers crossed that all would be well.
On the whole I'm very pleased with how the ride went. The first 12ish miles I was familiar with already, being one of my routes up the Lickys and across to the Clent Hills. At the point where I would normally head back East I went West and drifted past Hagley and on to Kinver. Most of this route actually turned out to be some very good bridle way, a little soft in places but totally ridable. There was long sections of off road, often linked by short sections of fairly quiet country lane. There were a few bits that I will be changing, such as the section that took me through Hagley and on to a busy A road but looking at the map this will be easily avoidable next time.
Kinver has a large area of woods to the south which I have heard contain some great cheeky runs. Unfortunately I didn't really have much time to explore that this time round but I intend to give it a blast this weekend. I have the whole weekend to myself and nothing to get back for so I'm planning on taking a pack lunch and seeing what I can find in the woods. Very happy with this weekend's riding, there is nothing like new trails to really get you invigorated about riding again.