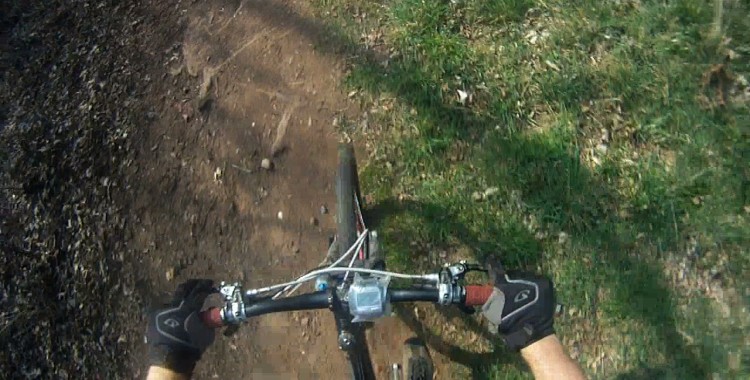 In terms of actual riding June has been pretty much zero. All I manged was to ride into work this week once. I haven't even ridden back as my arm hasn't felt up to it and my hard tail is still in my office! I thought I was going to be allowed to get back into off road riding again after my crash but after a visit to the hospital last week those hopes were quickly quashed. I was informed that it would be at least another 4 weeks before I could do any off road riding which was quite a blow, considering 7 weeks previous to that they had said that they thought it would be 6 weeks until I could ride again.
In terms of other bike related things my arm has allowed me to do a few maintenance type things to the bikes. I had a sticky piston on the rear brake on the Five which I thought was going to be a rebuild but actually a but of brute strength got it moving again. I also replaced the main diaphragm in the lever of the front brake on the P7. Just before I had the crash I had ordered a Salsa Bend 2 handle bar (review to come once I'm back riding) for the Five. It arrived just after the crash and so I got to put on the bike as well. Looks pretty good and from just sitting on the bike it feels like it will be a lot more comfortable for my wrists as it has a 23degree back sweep.
Hopefully physio will start next week, so with a little bit of luck my next general update might be a bit more positive.
June – 6 miles
May – 129 miles
April – 231 miles
March – 578 miles
February – 406 miles
January – 305 miles