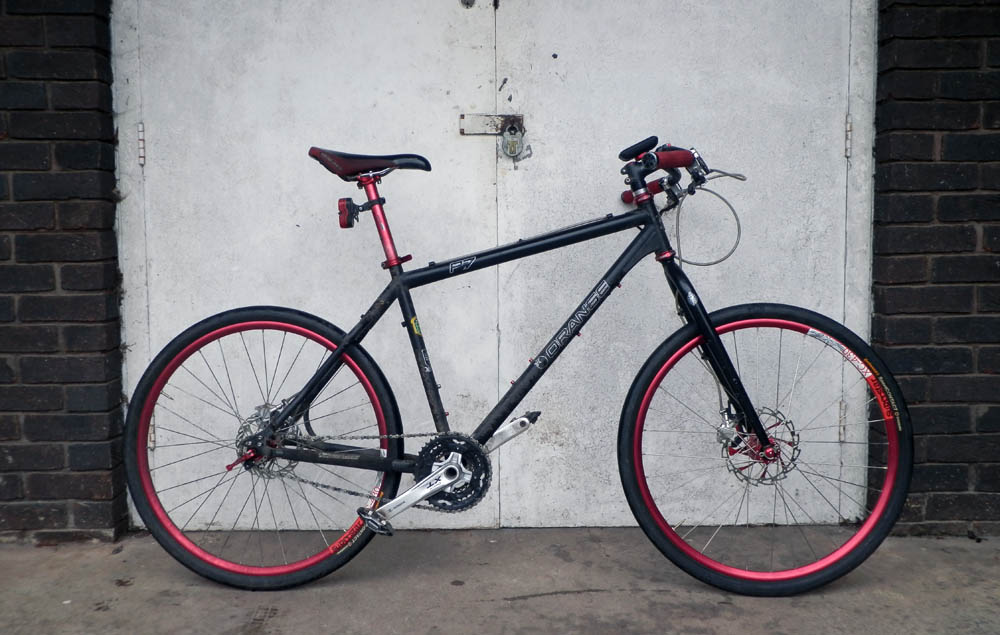 For those who don't know (all of you) my P7 is called The Captain. Now the introductions are done I can move on. The Captain has been pretty much on commuting duties for a while now and as such I have been running the components (mostly the drive train) into the ground. I just wanted to get as much as possible out of the bits before I replaced anything. This has meant managing the couple of sprockets on the cassette that slip a little and not changing the chain for ages. It has done literally thousands of miles though so it really doesn't owe me anything.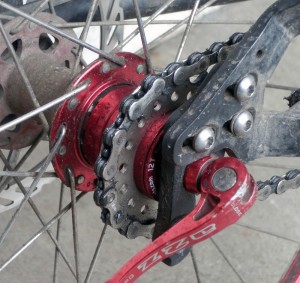 A couple of weeks ago after snapping the chain one day and the spring going in the rear mech 2 days later I made the decision that it was time to show it some love.
The P7 has sliding drop outs which has made me single speed curious for while and as this was certainly going to be the cheapest option for getting it ridable again I decided it was time to give it a go. Some thought had to go into what ratio's I might run. Did I want this as a off road single speed as well or was I going to go full commuter on it? I went with the latter in the end, going with 44/20, putting the slick tyres on and going with the upside down Mary bar to give me a lower ride position. Unfortunately the slicks made a much bigger difference than I was expecting so I changed the ratio again to 44/17 as it was just a bit too spinny on the flat. The one long-ish (kinda) hill I have to do each day is now a bit of a grunt on the steepest part but better to be comfortable for the other 98% of my commute… and anyway it's all good for the legs right?
In terms of components I went with the superstar conversion kit which allowed me to use the normal free hub that I already had. This gave me a wide based sprocket and spacers in bling red. The spacers are perfect for lining up the rear sprockets what ever chain ring you decide to use and what ever the chain line on your particular frame. At £15 it seems quite reasonably priced.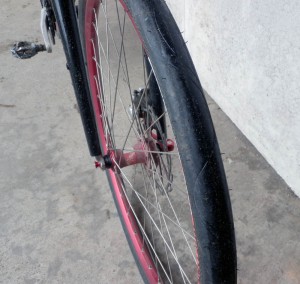 I used the 44 tooth chain ring that was already on the bike and fortunately in my spares box I had a old chain with plenty of life left in it. In total I have been able to drop both derailers, with shifters and cables, as well as the cassette and the granny gear. I've still got the 32 tooth chain ring on as I haven't got any short bolts yet. I have swapped out the suspension fork and put my rigid Salsa Fargo fork on as well. When starting with a 2.7kg frame you can imagine that the weight of this beast was fairly considerable. Being able to drop as many components as I have has made quite a difference, improving the handling and feel far beyond what I expected.
On the whole I'm liking it. The clean lines of the bike with less cables and no derailers looks good and the uncluttered handle bar with no shifters is also a big plus point on the looks front. In terms of riding it's also cool to just have the simplicity of peddling being the only thing you have to worry about. You can either make it up the hill or you can't, it's up to you. I'm not sure I'm getting on with the Mary bar, which is odd as I liked it previously but I think I'm going to give it a few weeks and if i  still don't like it go back to my Salsa Bend2.