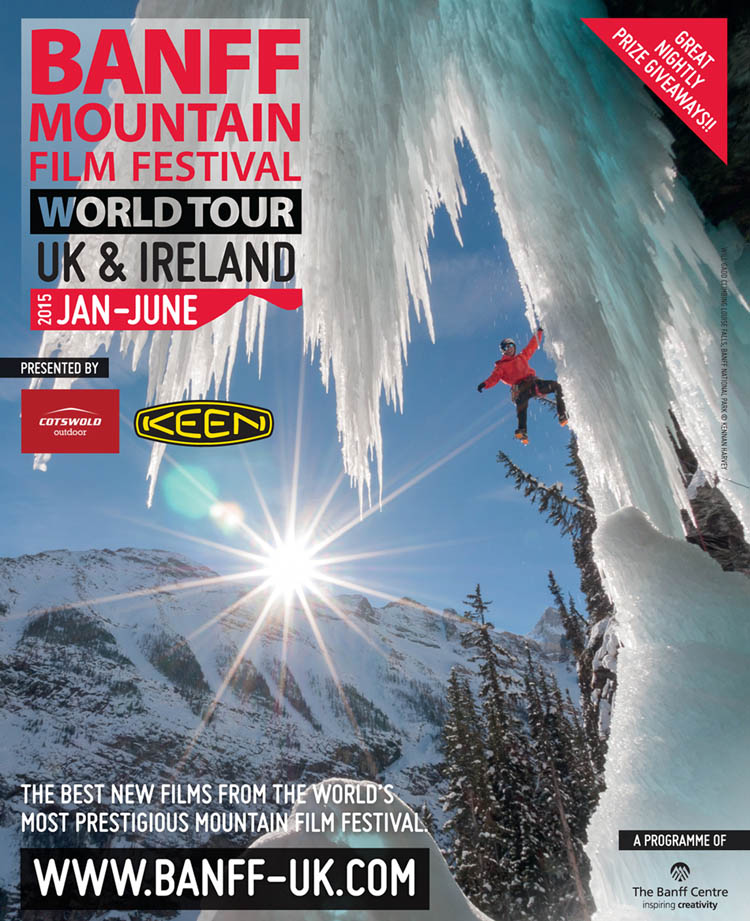 I have volunteered to be a member of the Banff Mountain Film Festival trail team for their showings in Birmingham at the start of February. I will be helping out on the day, with what I'm not sure yet, but if you come down look out for me and say hi. Details below:
Date: 7 February 2015
Venue: Birmingham Town Hall
Times: 14:30 AND 19:30 (two different film programmes)
Ticket: £14.50 – Discount available for both screenings
For tickets: www.banff-uk.com
From the world's most prestigious mountain film festival, a collection of the most extraordinary short films is coming to Birmingham on Saturday 7 February.
Follow the expeditions of some of today's most incredible adventurers, see amazing footage of adrenaline packed action sports and be inspired by thought-provoking pieces shot from the far flung corners of the globe.
This year there are two screenings of high altitude drama, extreme action and breath-taking cinematography.  For double the adventure come along both to both events for two entirely unique film programmes (two-show discounts are available).
A festive event not to be missed with lots of free prize giveaways.
Visit www.banff-uk.com for more details
Facebook – http://www.facebook.com/UKBanffFilmFest
Twitter – @ukbanfffilmfest  #InspiringAdventure